My Passion
My passion at Sheri Hayes Golf Performance is to coach and guide golfers to play better and increase enjoyment. I believe that everyone has the potential to play great golf. The foundation of the belief is in understanding that each golfer is an individual and has unique needs and desires for their golf game. I will help you discover where you are now as a golfer and help you develop the skills and strategies to plan, learn, train and play to your potential.
The goal of our programs are not to "fix you" or "start from stratch", but rather to embrace the person and golfer that you are. We are here to support and guide your golfing breakthroughs and possibilites to allow you to be the player you would like to become. Sheri Hayes Golf Performance is… your path to your best golf.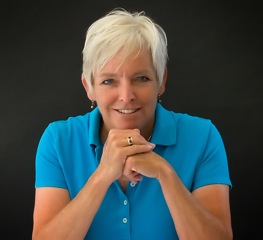 Sheri Hayes, LPGA, PGA, TPI-3 Performance Coach
Sheri is a nationally recognized golf instructor with over 30 years of golf teaching experience.
Accomplishments and Awards:
Class A member of the PGA and LPGA
Voted Top 50 Woman Teacher by Golf Digest Magazine
Voted an LPGA Top 50 Teacher
Golf for Women Magazine – Top 50 Teacher
Golf Magazine's Top Teachers Regionally in America
Nominated Top 100 Teacher by Golf Magazine
Golf Range magazine – Top 50 Teachers
LPGA Western Section, Teacher of the Year (twice)
LPGA Western Section, Professional of the Year
Instructor and author for the LPGA's National Education Program
Former Lead Instructor for Sycuan Resort's School of Golf for Women
Titleist Perfomance Institute Level III Golf Fitness Instructor
Today, Sheri is still committed to her quest in learning and developing as a golf professional. Just like you, Sheri is a student of the game and continues her education with seminars, observing players, reading, research, and taking golf lessons herself.

---
"The game of golf has given me purpose and direction. It has taught me a lot about myself, others, winning and losing, honor and integrity, and about striving to reach potential in myself and helping others to achieve theirs. I feel privileged to be able to help others enjoy this great game of golf. It is said that golf mirrors life, that's true…and so much more."
– Sheri Hayes
---
The Ensō: our logo inspiration

The Ensō is one of the most common symbols in Japanese calligraphy, although it's meaning is far from common. The Ensō symbolizes many things including: enlightenment, strength, the spirit of harmony, personal development and refinement of character, and single mindedness (focus). When the circle is left open with a small gap, it expresses the imperfection found in all things, and also that it is not alone but a part of something greater. Each Ensō is a creation and so truly unique. To create an Ensō one must have mental clarity, to be in the moment when the mind is free to let the body create.
To me the values and process behind the Ensō so closely matches the values and process of great golf. As everyone's swing, game and learning experience is different, so is the uniqueness in each Enso. Our focus on the values of enlightenment, strength, the spirit of harmony, personal development and refinement of character, single mindedness and the acceptance of imperfection found in all things is where we believe true greatness can spring forth.