Assess & Plan
Where are you now as a golfer and where do you want to be? We will assess your game, and create a custom plan based on your desires, time and commitment.


Learn & Train
Your blueprint to the Learning and Training you need to reach your goals. A guided approach to learn, improve, train and measure the progress of your golf skills and behaviors for efficiency and results.


The Art of Playing
We believe that everyone has the potential to play great golf. It takes knowledge and discipline to manage yourself, and your game on the course. Together we will discover the things that work best for you and your game.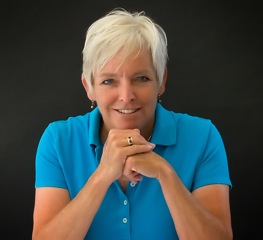 Guiding Golfing Breakthroughs and Possibilities
Sheri Hayes, LPGA, PGA, TPI-3
Nationally recognized, multi-award winning golf instructor and performance coach with over 30 years of golf teaching experience.
Our Passion
At Sheri Hayes Golf Performance we put you and your game first! Our passion at Sheri Hayes Golf Performance is to coach and guide golfers to play better on the course and enjoy themselves more doing just that. We believe that everyone has the potential to play great golf. The foundation of the belief is in understanding that each golfer is an individual and has unique needs and desires for their golf game. Together we will help you discover where you are now as a golfer and help you develop the skills and strategies to plan, learn, train, and play to your potential. Learn More
---
"I can't find enough good to say about Sheri Hayes, the master of all instructors. Sheri invariably can detect my flaw in an instant and give me useful pointers to fix it. While practicing I have observed her working with students at all levels, and she is remarkable in her ability to adjust her teaching approach to the student's skill level and learning style. Her sense of humor relaxes me no matter how well (or otherwise !) I am doing that day. We need more like her. Sheri is the greatest!!!!!"
– Bill Spooner, San Diego, CA

---
Sheri Hayes Golf Performance approach is comprehensive…
Associations with the best…